Inspirerende Yoga workshops & Masterclasses
In onze studio in hartje Leiden
Voor zowel de beginnende als meer ervaren Yogi's obv open inschrijving
Houd onze updates in de gaten of volg onze Facebook pagina.
Idee! Je eigen (aerial) Yoga of Mindfulness workshop als teamuitje, vrijgezellenfeestje, vriendengroep of met familie op zaterdagmiddag tussen 13:00 & 19:00 of in de avond of op zondagmiddag van 17:00 – 19:00 en op sommige momenten overdag op door-de-weekse dagen. Neem contact met ons op over de mogelijkheden en prijzen.
De volgende Yoga workshops staan gepland:
| | |
| --- | --- |
| zaterdag 19 mei | Zen Meditatie & Tea Ceremony |
| zaterdag 2 juni | Rocket Yoga |
| zaterdag 2 juni | Trigger Point |
| zaterdag 9 juni | Leiden Men's Gathering |
| zaterdag 9 juni | Breath Journey |
| zondag 10 juni | Restorative Yoga, Breath & Mantra |
ZEN
MEDITATIOn

and Q&A with master Souken Danjo & tea ceremony with tea masters keiku shasi & masunari zazushi
I want to be a compassionate person
 De komst van 'Smile Master' Souken Danjo belooft wederom een hartverwarmende gebeurtenis te worden. Tijdens deze avond mediteren we onder zijn begeleiding. Hierna is een moment voor het stellen van vragen aan de goedlachse Zenmeester. We sluiten af met een bijzondere thee ceremonie onder begeleiding van Tea Master Keiku Shashi &  Masurani Zazushi
Data & tijd: zaterdag 19 mei 19:30 – 21:00
Prijs: een vrijwillige donatie wordt op prijs gesteld
Teachers: Zen Master Souken Danjo & Tea Masters Keiku Shashi &  Masurani Zazushi
Yoga Beginnersworkshop
For Every Body! In deze 2 uur durende workshop krijg je informatie over de achtergrond van yoga, leer je een aantal basishoudingen (asana's) goed uit te voeren met eventuele aanpassingen als je bijvoorbeeld last hebt van blessures of (nu nog) erg stijf bent. Je krijgt ook uitleg over het nut van Yoga houdingen en we behandelen een stukje Pranayama, ofwel ademhaling. Er is veel persoonlijke aandacht en ruimte voor vragen in deze workshop.
Datum & Tijd: zondag 27 mei: 17:00 – 19:00
Prijs: € 20,- p.p.
Docent: Jasmijn
Rocket yoga workshop (ENG)
The Rocket Routine is a series of postures based on a modification of the traditional Ashtanga Vinyasa Yoga primary and intermediate series. The perfect marriage of tempo and sequence. These routines are appropriate for all levels of students. With plenty of ways to modify the classical poses, the benefits of the poses are transmitted equally to renew vitality and energy. The Rocket is designed to wake up the nervous system and feed it the precious prana it craves while promoting a spirit of change and freedom in the practice.
The creator of the Rocket Routine, Larry Schultz, has understood that the Ashtanga Vinyasa Yoga is a dance, where you can speed up or slow down the tempo using your breath that becomes your heart beating. In this practice the form is not important, we are going to pass through the positions focusing the mind on the breath to create space physically and mentally, to send oxygen to the brain to wake up the mind and energise the body, to be able to let go the thoughts and reach this beautiful mix of energy and relaxation.
We are happy to offer to you this unique experience where you are going to stimulate your mind and your body through movement and breath to create love and transformation.
Datum & Tijd: zaterdag 2 juni 12:30 – 14:30
Prijs: € 20,- p.p.
Gast docent: Luca Bellucci
Myofascial Trigger Point workshop
Trigger points – sensitive "knots" in a muscle – often play a role in the aches and pains
we experience in the neck, back, shoulders and hips. They can also be the culprit
behind headaches and muscular stiffness or weakness. But what are trigger points?
Where are they located and how can they influence your pain or yoga practice? And is
there actually a method to self-treat and "de-activate" trigger points?
During this hands-on workshop we will answer these questions. You will learn a bit
about the theory behind trigger point development and a lot about safe self-treatment
techniques for major muscles that contribute to neck, back, shoulder and hip complaints
which may be limiting your flexibility and strength during yoga practice.
There are several ways to treat trigger points –  one of the most effective is the pressure
technique – using your thumb or a tennis ball. We will experiment with these techniques, locating and treating common trigger points. The trigger point "deactivation" technique will then be followed by a passive stretch or a gentle yin yoga pose to experience the full effect of your self-treatment.
Come in comfortable clothing and bring along a tennis ball and a large sock. No previous experience or knowledge is required, just an inquisitive mind and a willingness to learn something new. A hand-outs on common trigger points will be given out during the workshop.
This workshop will be given by Lee Tolman, physiotherapist-acupuncturist and yoga enthusiast with more than 25 years of experience treating musculoskeletal complaints.
Datum & Tijd: zaterdag 2 juni 15:00 – 17:30
Prijs: € 25,- p.p.
Gast docent: Lee Tolman
leiden men's gathering (ENG)
WOMAN GIVE BIRTH TO BOYS, BUT MEN GIVE BIRTH TO MEN
During the Leiden Men's gathering we'll be researching men's work. What does it mean to be a man today? Most of us have realised that the old gender roles for men such as the protector and provider are no longer sufficient. But what are we replacing it with? Is it possible to agree upon and define any kind of role for men? Or is that even a good idea?
We offer you 3 inspiring workshops
Man Fundamentals
The Anger Within
Men in Meditation
Today's hosts are Paul Lloyd Robson (South Africa / Denmark), founder of the Nordic Men's Gathering and maniphesto.com, Hajee Pepping teacher at The New Tantra and founder of Mankracht.org and Guido Madera, consciousness explorer and co-founder of Livyoga.nl. We love spending time with other Men for the sheer enjoyment of it and the opportunities it provides for us to grow together. Read more?
Date & Time: Saturday June 9th 10:00 – 17:00
Prices:
Earliest Bird tickets € 45,- p.p. (SOLD OUT)
Early Bird tickets: € 65,- p.p. (ONLY A FEW LEFT!)
Regularly tickets: € 85,- p.p.
Prices are incl warm vegetarian lunch and all workshops. Limited spots available!
Guest Teachers: Paul Lloyd Robson, Hajee Pepping & Guido Madera
THE BREATH JOURNEY – GA JIJ MEE OP EEN UNIEKE ADEMREIS?
We dragen allemaal mentale, fysieke en emotionele spanning in ons lichaam, zowel bewust als onbewust. Tijdens deze Ademreis word je begeleid om hier bewust contact mee te maken en de helende kracht van je adem te gebruiken om los te laten, terwijl je alle ruimte zult krijgen om te Zijn met wat er is.
Voordelen van deze Ademreis:
Een boost in je energie circulatie
Vermindert stress, spanningsklachten en depressie/burn-out
Vrijheid van expressie
Efficiënt los laten van afvalstoffen (detox!)
Het loslaten van controle en onderdrukte emoties
Ruimte ervaren in je adem, lichaam en leven
Algeheel gevoel van vreugde, liefde, innerlijke rust en ontspanning
Verdieping van je yoga/meditatie beoefening
Er ligt een schat verborgen in je adem, klaar om ontdekt te worden….
Inhoud van de workshop:
Adem observatie/meditatie
Introductie ademwerk
Tips/advies hoe je meer bewust kunt worden van de helende kracht van jouw adem + oefeningen voor thuis
The Breath Journey: een volledig begeleide, transformerende ademsessie
Gelegenheid om de ervaringen te delen en vragen te stellen
Nadine Ruiter is gecertificeerd ademcoach, yin yoga docent, massage therapeut, workshop en event organisator in binnen en buitenland en zal deze Ademreis begeleiden. Neem ook een kijkje op www.thebreathjourney.com
Datum & Tijd: zaterdag 9 juni 14:00 – 17:00
Prijs: € 45,- p.p.
Gastdocent: Nadine Ruiter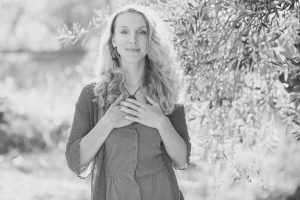 Restorative Yoga, Breath & Mantra
Een middag intens ontspannen!Tijdens deze workshop begeleid Lonneke je op een reis naar binnen. Met behulp van ademhalingstechnieken, mindfulness, ontspannende yogahoudingen en helende mantra's ga je ruimte ervaren in je lichaam en in je geest. De energie in je lichaam gaat weer stromen. Uiteindelijk werken we met behulp van yoga nidra toe naar een diepe ontspanning.
Heb je last van spanning of stress, ben je de verbinding met jezelf even kwijt of wil je jezelf gewoon een middagje verwennen, kom naar deze workshop.
Datum & Tijd: zondag 10 juni 17:00 – 19:00
Prijs: € 20,- p.p.
Docent: Lonneke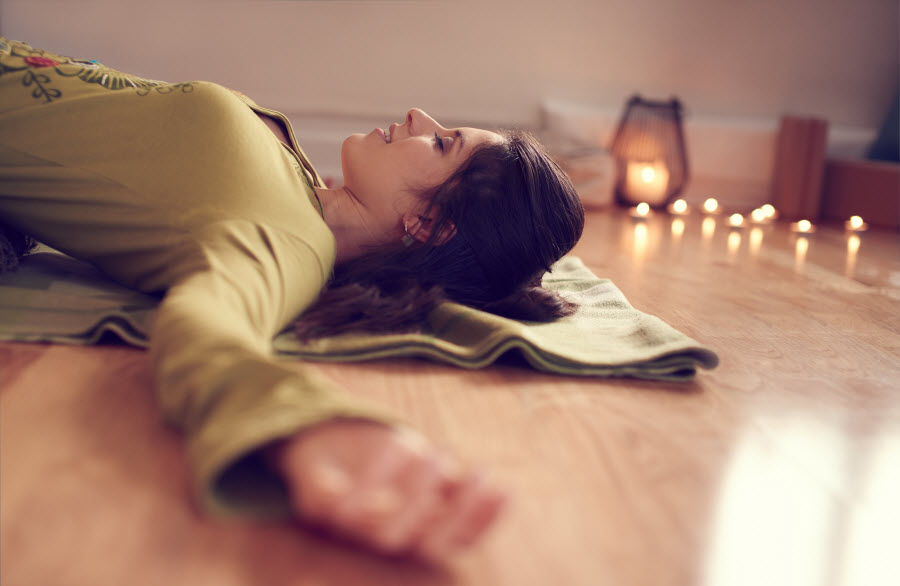 AANMELDEN VOOR YOGA WORKSHOPS
0-14 dagen voordat de workshop plaatsvind: online (selecteer de juiste datum & kies voor 'Register as unpaid)
> 15 dagen, via ons contactformulier
of een mailtje naar: info@livyoga.nl.transurl.nl
Heb je vragen, bel ons op 06 – 41 886 444